Westchester
Located between Play del Rey and Culver City on the north, El Segundo to the south, Inglewood to the east, and Playa del Rey to the West, Westchester is the home to Loyola Marymount University, Otis College of Art and Design, Los Angeles International Airport and is where Hughes Aircraft was based.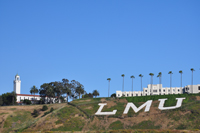 Points of Interest
LAX
LAX is the sixth busiest airport in the world and is the only U.S. airport to serve 3 or more international destinations with ridership of 1 million passengers or more per year (Tokyo-Narita, London-Heathrow, Taipei).


Loyolla Marymount
A co-educational private Roman Catholic Jesuit university, Loyola Marymount was created in 1973 and is a parent school to Loyola Law School. The university has consistently been ranked as having one of the most beautiful campuses in the United States.


Otis College of Art and Design
For nine decades, Otis alumni have demonstrated their ability to successfully compete in a global environment increasingly built on innovation and creative thinking. Since its establishment in 1918 as Los Angeles' first independent professional school of art and design, Otis has trained generations of artists who have been in the vanguard of the cultural and entrepreneurial life of the city.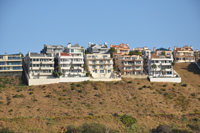 Neighborhoods
Playa Vista
One of six communities in the nation selected by President Bill Clinton in 1998 as a National Pilot Project of the Partnership for Advancing Technology in Housing (PATH), Playa Vista began in 2001 as a pleasing mix of affordable and luxury housing, office and commercial spaces joined by open spaces and recreational amenities all located next to a restored wetlands and wildlife preserve.


Restaurants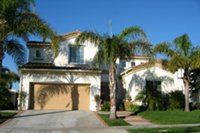 Public Schools
Westchester public schools are zoned to the
Los Angeles Unified School District
,
Board District 4
.
Private Schools
Community Statistics
People

Population: 42,674
Median Age: 36.3
Married: 50.27%
Single: 49.73%
Average Household Size: 2.32 people
Median Household Income: $65,418
Housing

Median Home Age: 47 Years
Median Home Cost: $654,250
Home Appreciation: -13.7%%
Homes Owned:48.72%
Property Tax Rate: $8.38
Climate

Rainfall (in.): 12.1
Precipitation Days: 34
Sunny Days: 263
Elevation: 107ft.
Education

School Expenditure per Student: $5,414
Pupil/Teacher Ration: 22
High School Grads: 90.19%
2 Yr. College Grads: 7.64%
4 Yr. College Grads: 26.66%
Graduate Degrees: 15.66%
Voting

Democrat: 63.102%
Republican: 35.598%
Independent Other: .282%
Independent Liberal: .409%
Independent Conservatives: .609%